Hi Daebak Fam!
We are excited to announce our official collaboration with MEDIHEAL! With five sheet masks sold every second, MEDIHEAL is Korea's #1 sheet mask brand. You may recognize MEDIHEAL from their recent collaborations with BTS!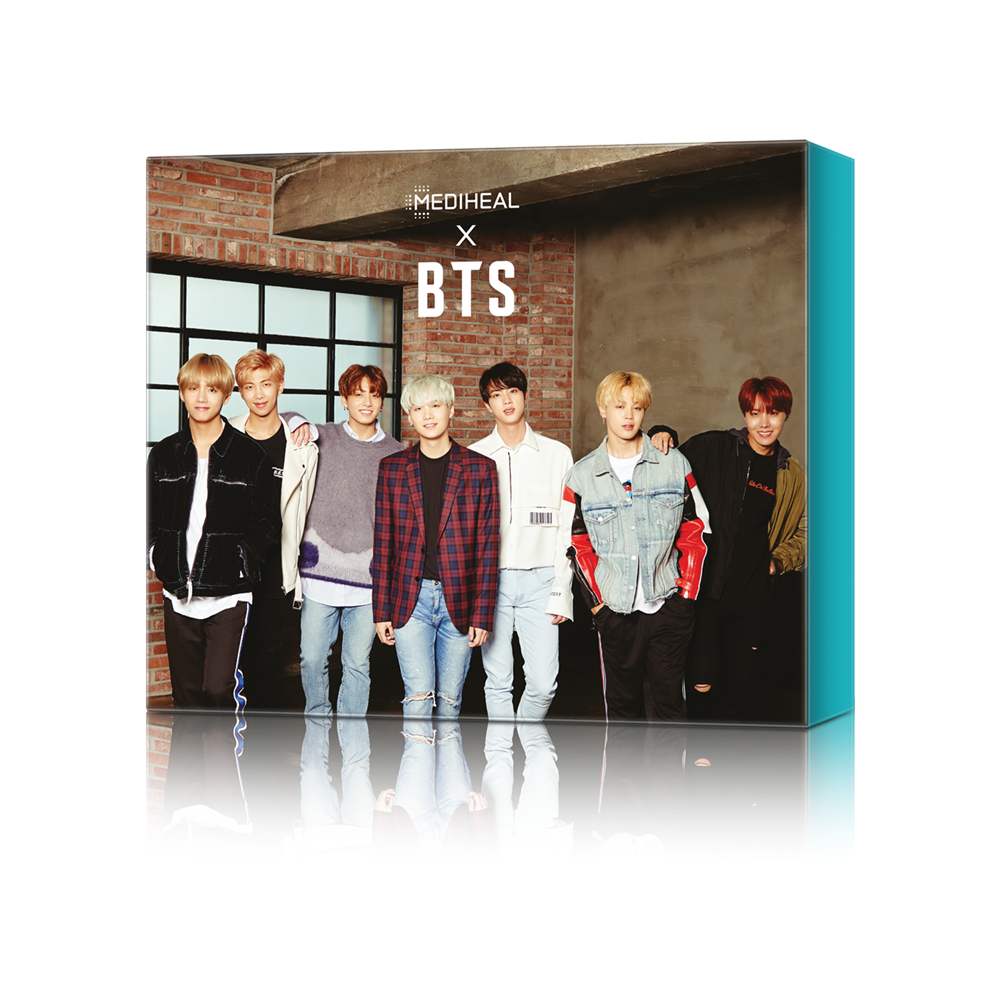 About MEDIHEAL
MEDIHEAL was built upon on the founder's belief that everyone should be empowered to reach their full beauty potential. It categorizes itself as a "beauty science" company and offers beauty solutions that are more scientific in approach. Through its dedication to ongoing research and development, MEDIHEAL distinguishes itself as a sheet mask brand that values the scientific processes behind these innovative products. There's a MEDIHEAL sheet mask for every skin type and concern!
MEDIHEAL understands the importance of choosing the right materials, starting with the sheet mask! As the vehicle that delivers formula to skin, it's imperative that the materials allow ample time for skin to absorb active ingredients before they evaporate. Using a cloth soaked with skin loving ingredients, the mask is perfect for all skin types and beneficial to one and all. Some Korean women even use a facial sheet mask more than once a day no matter how busy they are!
In this surprise box we're including over $100 worth of MEDIHEAL products including masks, sheet masks, foot masks, hand masks, eye masks, ampoule masks, creams, and more!
Members with an active Daebak Box subscription get 10% off with coupon "MEDIHEAL"
Don't miss out on this opportunity to treat your skin! Click here for more information!
Also, we would like to know which MEDIHEAL x BTS mask you are! Save the photo below and post your results to your instagram story! Don't forget to tag us @daebakbox and use the #MedihealisDaebak!